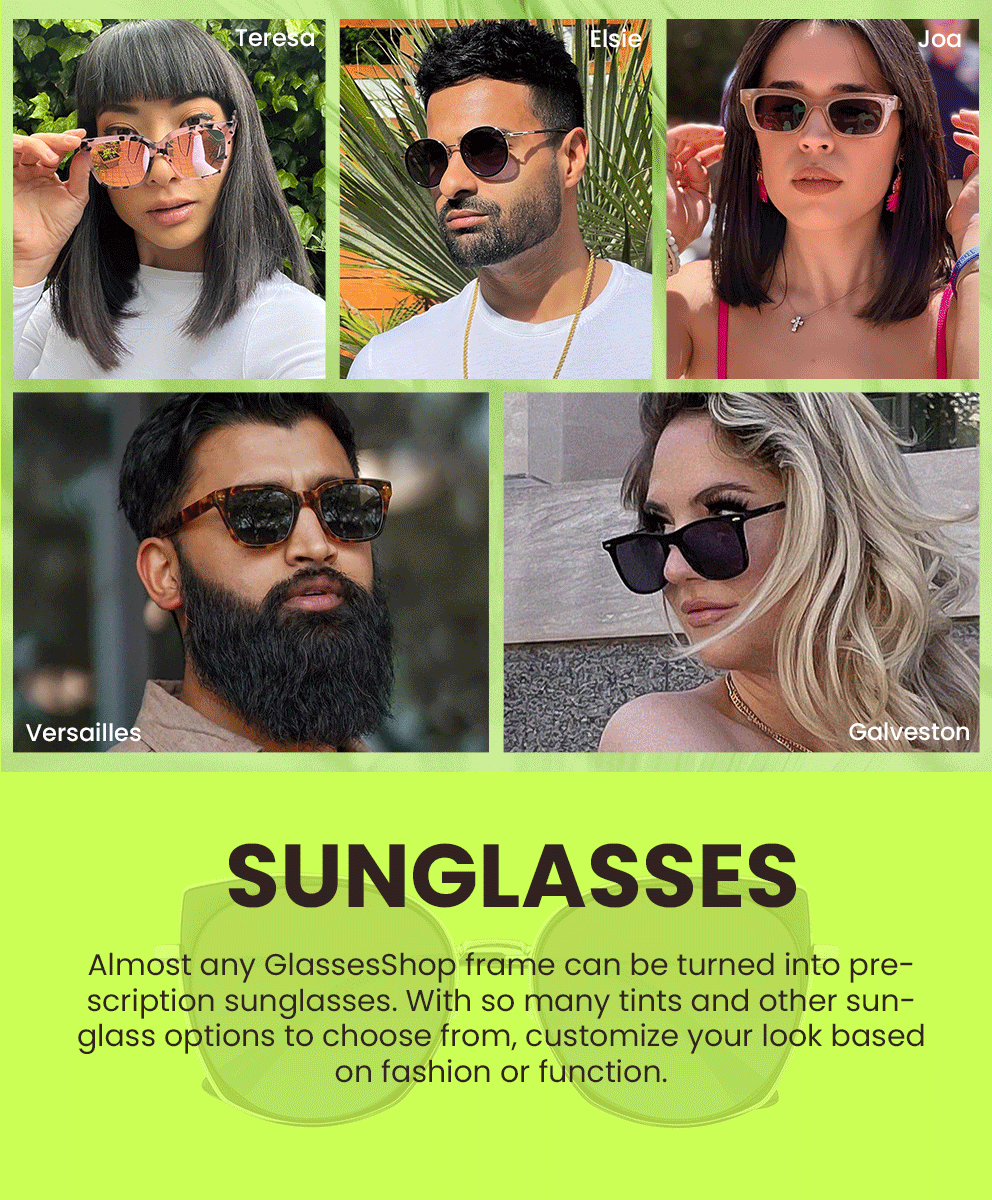 How to choose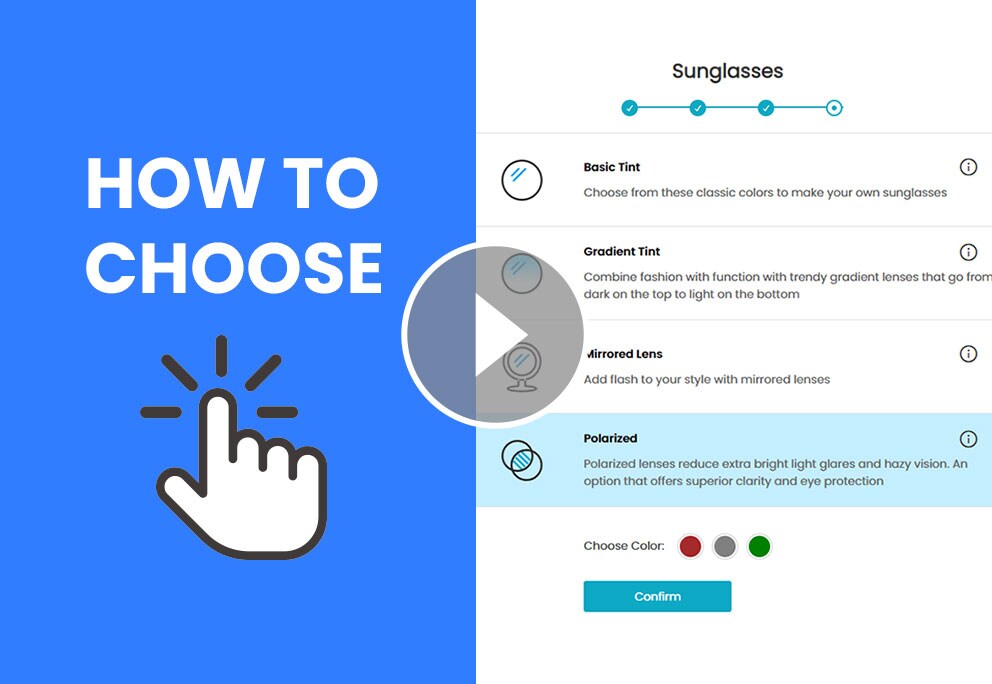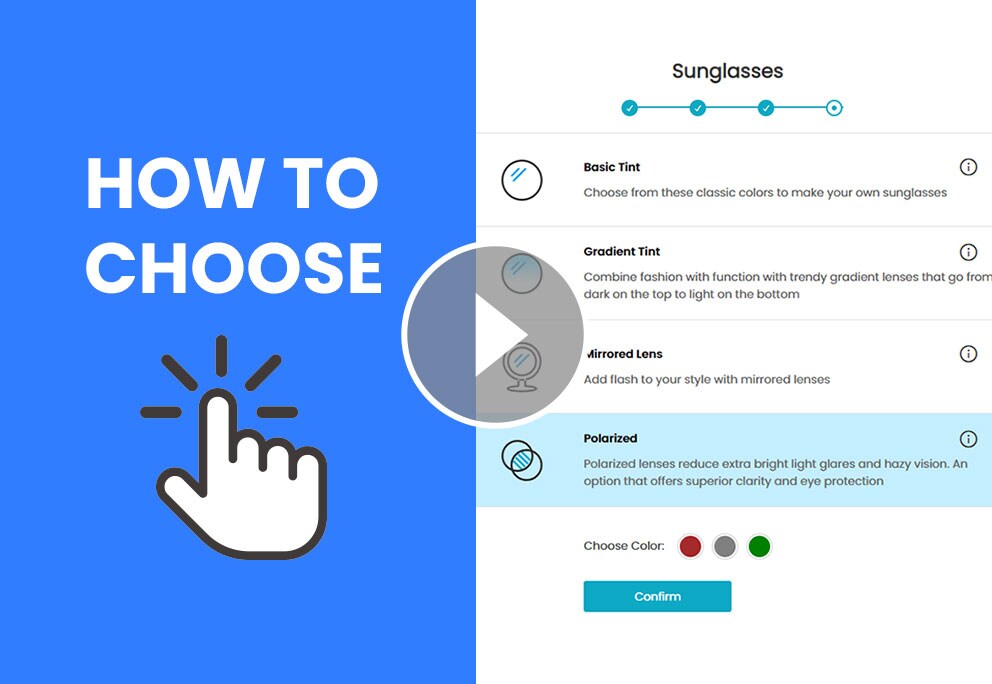 Select any of our eyeglasses frames.
If you have a prescription, you should fill it first.
If not, you should click the "Non-prescription".
In the "Lens Type" chosen step, find out "Sunglasses".
There will be four choices, you could decide which one to choose.
lens options
Fashion Tints
GRADIENT TINTS
Fashion Tints
Our wide tint selection lets you express yourself in shades that are uniquely you. Available in pink, purple, blue, gray, brown, and green. Whether you want a light tint for a more fashion-forward look, or a darker tint to comfortably shield your eyes from the sun, adding a tint to your pair is easy.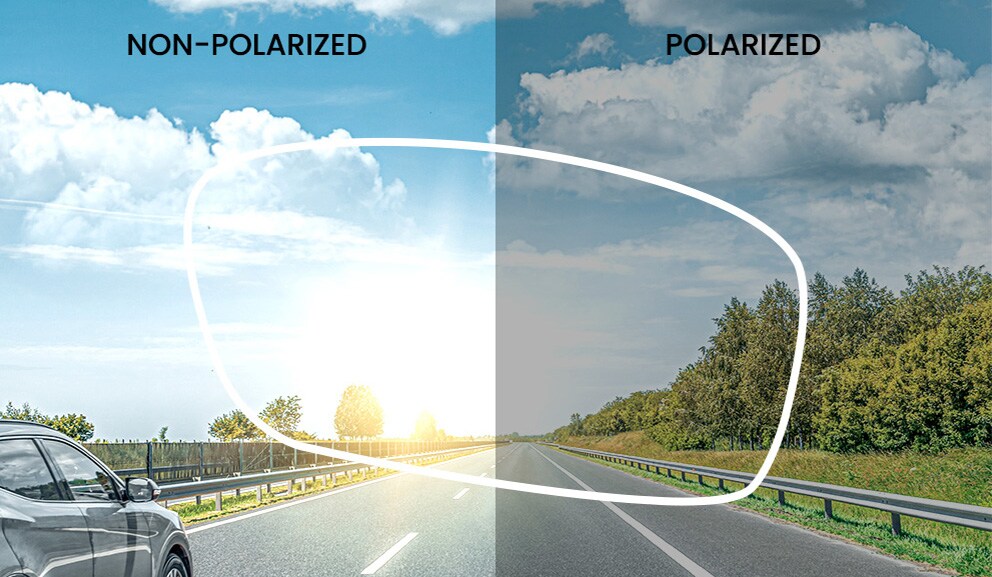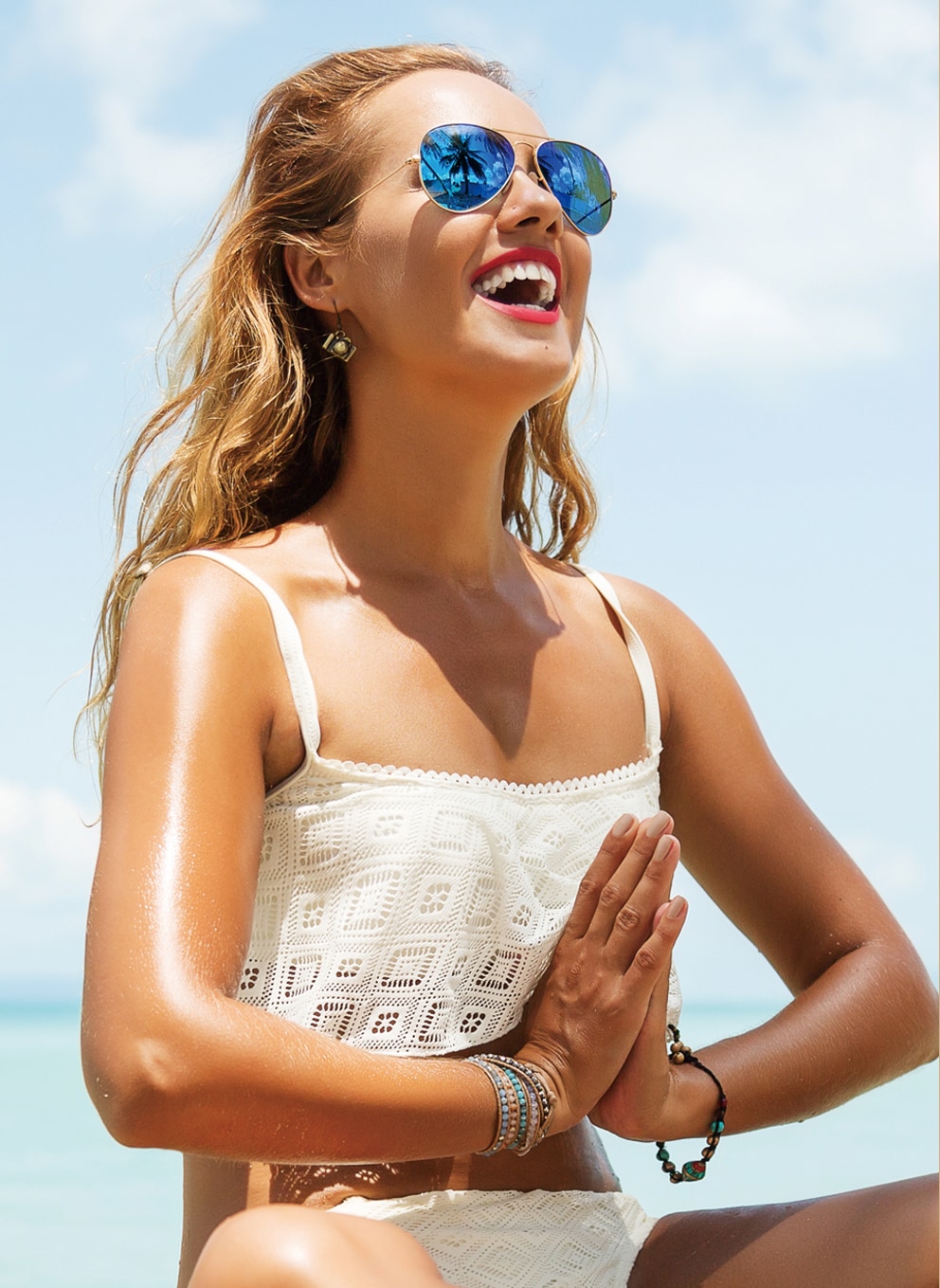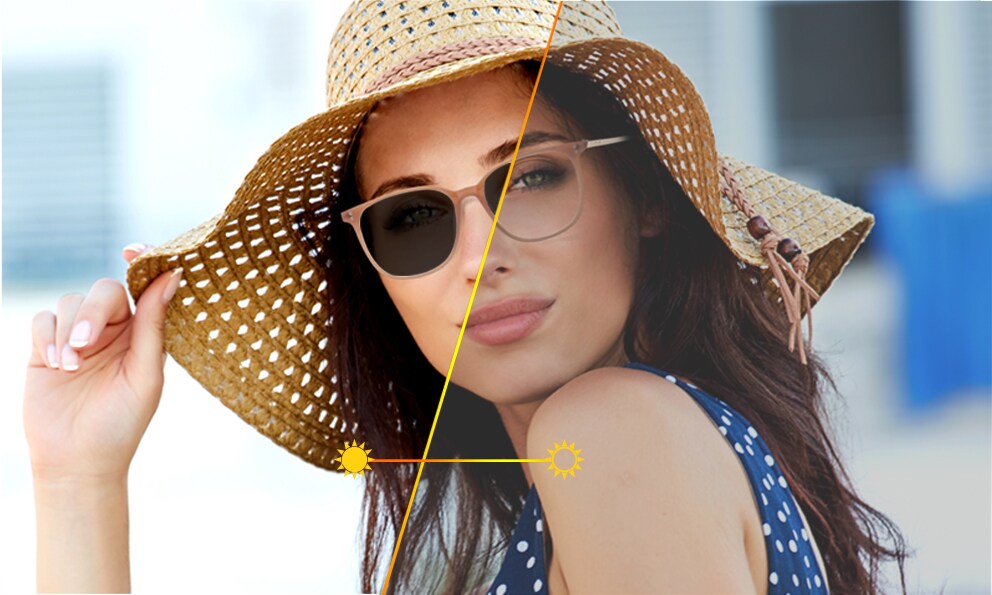 New Arrivals
Best Sellers
New Trends