Glasses Frame Measurements
Finding the ideal size frame is super important when buying glasses online. But do you know it's also super-simple? Our Frame Measurement Guide will make it an easy and quick process. Come discovering what you need to know to find your personal fit.
find your frame size
our frame size
GlassesShop offers 3 different frame sizes (S, M, L). So choosing the right one is key to making sure your new glasses correctly fit your face.
The most important dimension— the frame width—will not be printed on the temple arm. Follow our guide below to measure the frame width and ensure your new glasses are the right size for your face.
THE FRAME WIDTH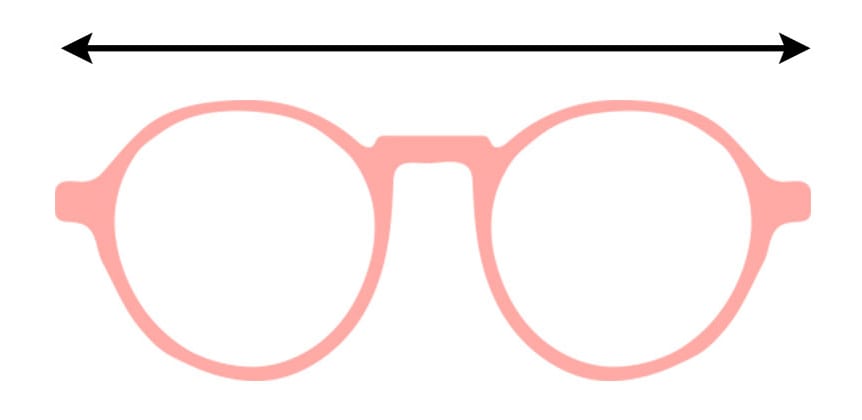 Measure horizontally across the entire front of the frame. Include any lug or hinge pieces that stick out on the sides.

You can use these sizes to filter results when searching for frames on our website.
A Skill For Finding Suitable Glasses Size
USE A CREDIT CARD.
Place the card as shown (in the middle of your nose) and pay attention to the orientation

find your frame details
A Guide to Eyeglasses Frame Measurements
Love the fit and size of your current glasses? Use the measurements to find similarly sized frames.
Already have a frame measurement
To ensure your frames fit perfectly, first determine which size frames are best for you. The best place to start is with the eyeglass measurements on a pair you already own.
First, search for the three little numbers on the inside of the temple arm of your glasses. These three numbers are the frame's measurements.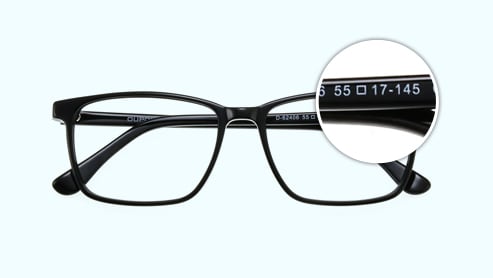 From left to right, these eyeglass measurements appear in the following order:
1. 55mm - Lens width
2. 17mm - Bridge width
3. 145mm - Temple length
Can't find your frame measurement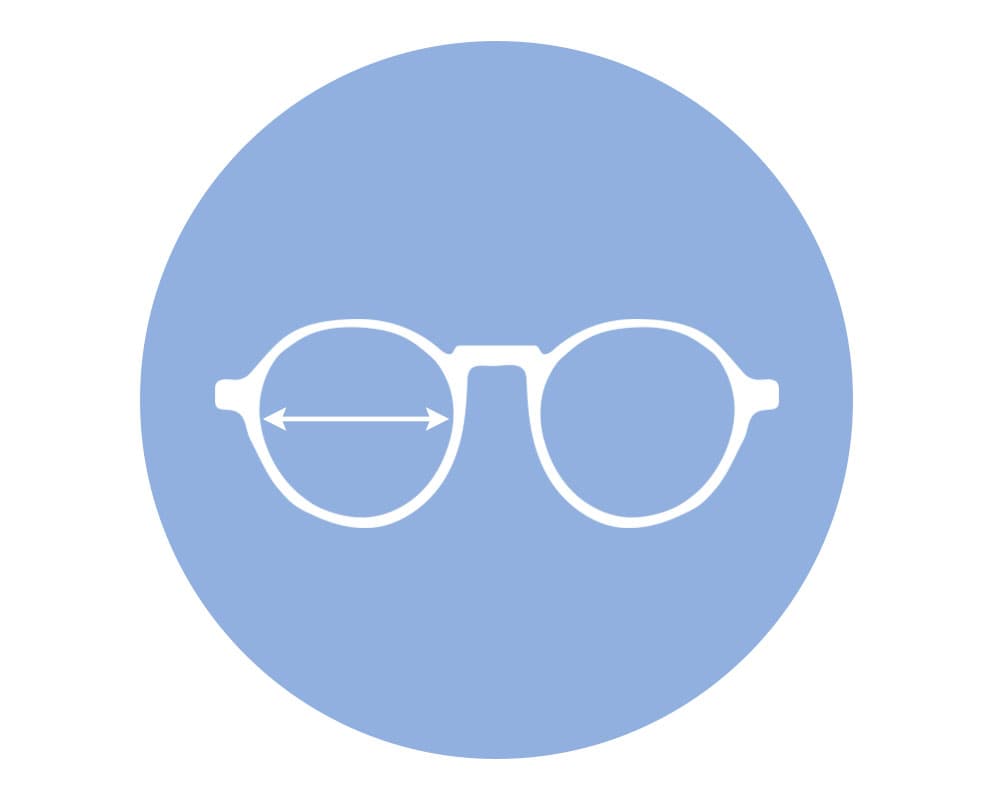 THE LENS WIDTH
Measure the lens horizontally, at its widest point.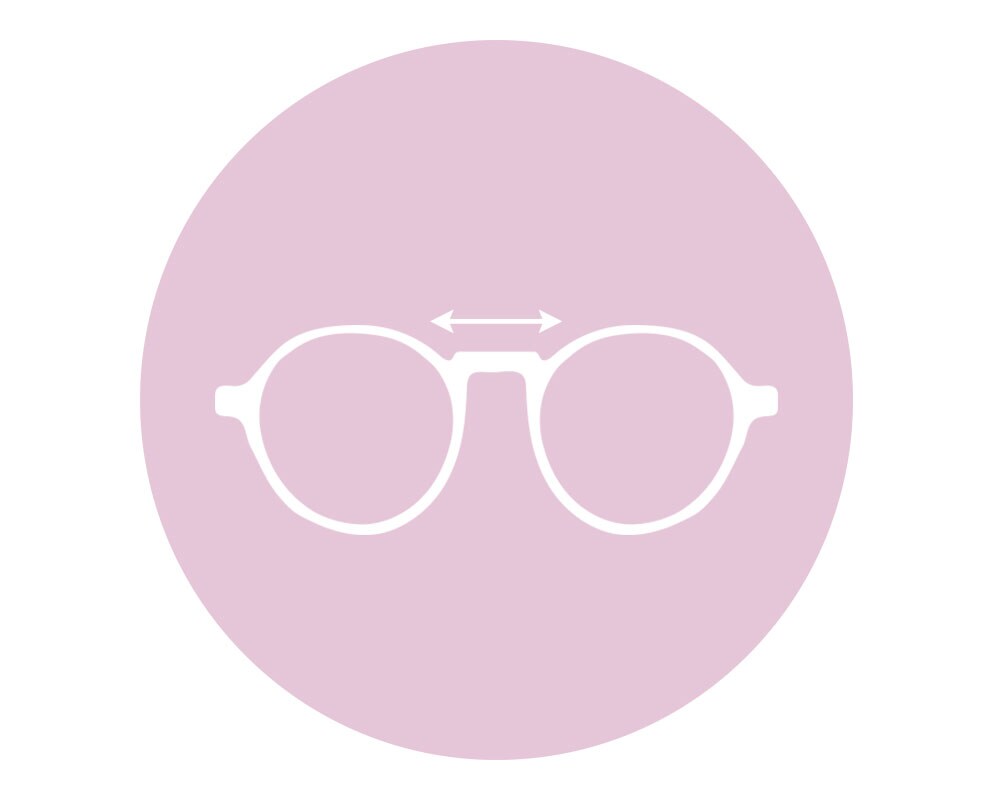 THE BRIDGE
Measure horizontally, at the top of the bridge, from the edge of one lens to the other.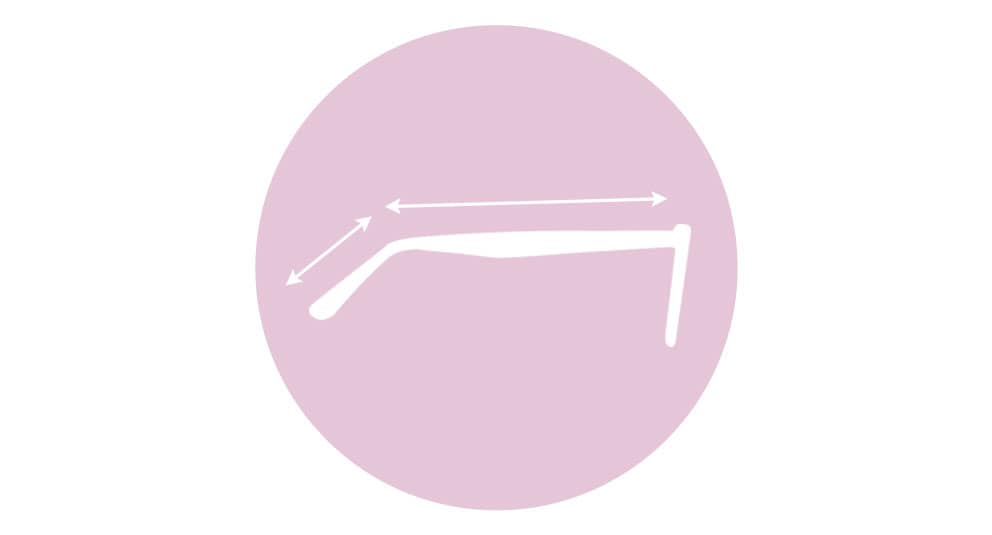 THE TEMPLE ARMS
This is the whole length from
the screw to its ear tip,
consisting the length of the bend
and the length of the drop.
Plug in your frame details.