Finding the perfect pair of glasses isn't as simple as you believe. Sure, you can go through every pair available, but it's not the best way to spend your time. You're looking for frames that flatter your appearance. Which glasses from GlassesShop are best for the shape of your face? How do you adjust glasses that look amazing but aren't comfortable? This is a lot to think about and much more!
Tips For Choosing Sunglasses
Know Your Face's Shape

First, recognize your facial shape. This is simple to do! Use either lipstick or an erasable marker. If neither is available or both, you could use a soap bar. Place yourself before the mirror. Around your face, sketch the contour of your facial features. Be sure to keep your fingers from moving.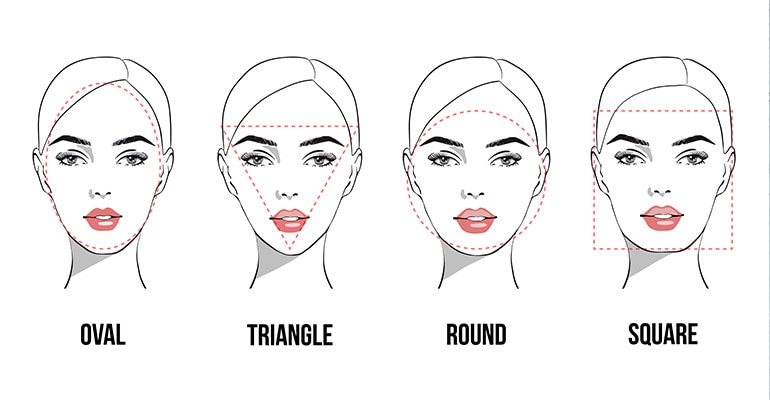 Shop For Your Size

A-frame too big for small faces can appear like a streak, while a small frame with a big face can look unflattering. Test different styles to see if the bridge, lens, and arms' size suit you. You'll be grateful you did when you realize that there's no need to move the frames towards the bridge of your nose.
Find Your Style

When you can match your sunglasses to your outfit, pairing them with accessories you're wearing, like hair bands, scarves, or jewelry, can be an excellent method to achieve a more attractive appearance. Select sunglasses with the same color as the accessories you're wearing to create a lively and stylish appearance. The brightly colored lenses and frames complementing your jewelry can make a stunning fashion statement.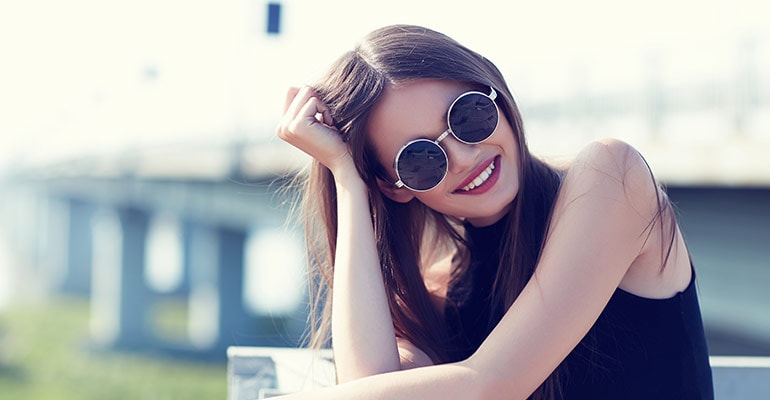 Purchase Oversized

The greater the coverage of sunglasses more protection, the more minor eye damage caused. Think about buying large glasses or wraparound glasses that can reduce sunlight coming into the eye through the side.

Polarization can reduce the glare from reflective surfaces such as asphalt or water. It does not provide more excellent protection from the sun, but it can make certain activities like driving or even being on the waterless risky and more pleasurable.
Select The Right Amount of Darkness

Dark lenses do not mean more protection from the sun. In reality, darker lenses make your pupils expand more. If your sunglasses don't provide complete UV protection, you can let more sunlight in, thereby increasing the chance of eyes damage and vision changes. Therefore, make sure your glasses provide 100% protection from UV radiation, regardless of the lenses' hue.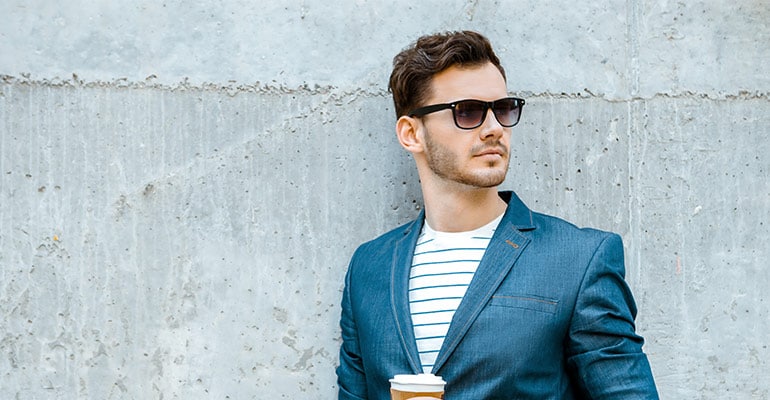 Consider Color

If you're looking for glasses with your preferred shade, it isn't an issue at all. There are oversized plastic frames in nearly every color you can think of, as well as a myriad of shades of metal too. You can also pick complementary colors for the lenses to achieve an overall modern look.
Sunglasses For People Suffering Myopia

GlassesShop offers a range of fashionable and effective prescription sunglasses. After choosing frame for sunglasses, you can choose from many different types of lenses for your sunglasses. You can also choose from a range of colors and tints as well as mirrors and polarized lenses from GlassesShop.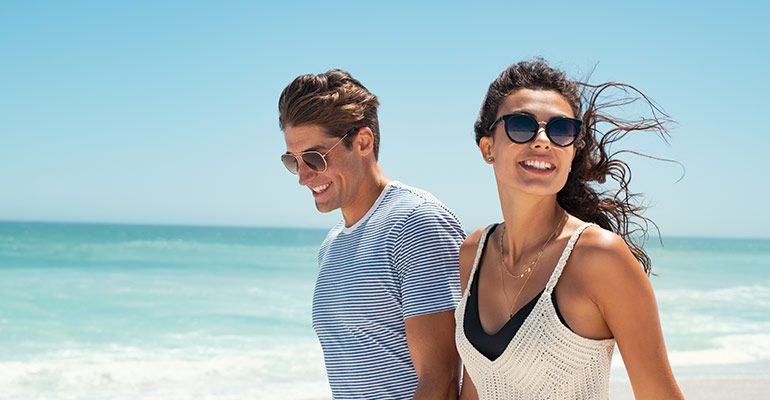 Conclusion

When you choose your sunglasses, comfort and aesthetics are the two most important factors; therefore, it's essential to choose the perfect pair that suits your style, face, and everyday activities! There are numerous choices available at GlassesShop, so take your time to figure out what styles work for you before you head to the market or make an order for your next occasion from GlassesShop.