You probably know how annoying it can be to have grease, dirt, and grit stuck on your eyeglasses. It can not only be annoying, but it can also cause headaches and eye strain. In addition, bacteria are more likely to grow in glasses that haven't been cleaned in a while. Germs can be spread to sensitive areas such as your nose or eyes. Although cleaning glasses and sunglasses might seem like an easy task and doesn't require any instructions, there are correct and incorrect ways to clean them. You could also damage them if you don't know what to do.
How to Clean Your Eyeglasses

Eyeglasses can be a significant financial investment, so it is essential to care for them properly. Many people neglect to properly clean their glasses and instead use a shirt's sleeves or any other nearby cloth. Follow these cleaning glasses tips to make sure your glasses are scratch-free.
Rinsing Is The First Step

After a long day at school or work, rinse your glasses before storing them in their case. Don't use hot water to avoid damage to the glasses frames and eyeglasses lenses. Use only lukewarm. Wash your hands before you rinse. Next, wash your hands with both your hands so that there are no chances of damaging or dropping the glasses.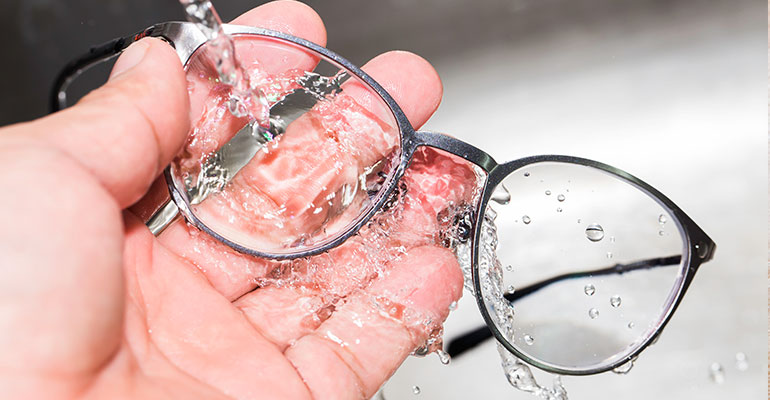 Make Sure To Clean Every Part Of Your Glasses

While most people spend time cleaning the lenses, they forget to take care of the frames while cleaning glasses. Because they are so small, bacteria can grow in them. This is also the area of your glasses that comes in direct contact with your skin. You should pay more attention to these parts. Your face is touched by the frames, touching your nose and eyes. It can cause skin irritation and skin problems if contaminated with bacteria and germs.
Use A Lens Cloth

To clean your lenses, use a microfiber cloth or a lens cleaner. Dirty or small particles from other clothes can cause scratches and other abrasions to lenses.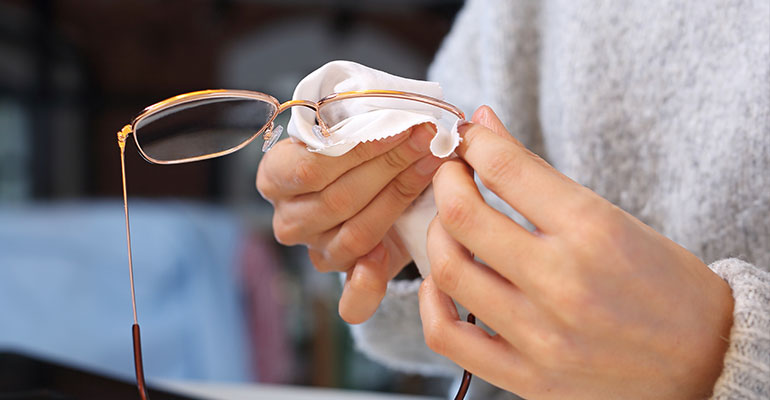 Never Use Household Glass Cleaner

It's tempting to think that the same cleaner you use to clean windows and mirrors can be used on your lenses. But it is not a good idea. These cleaners can cause damage to your glasses because they often contain ammonia. Use only eyeglass cleaners or warm water with a bit of dish soap for cleaning glasses.
Clean Regularly

To prevent oil buildup, make sure you clean your glasses at least once per day. Eye strain can occur when this buildup makes it hard to see. It would help if you took extra care to clean your glasses with nose pads.
How To Store Your Eyeglasses Safely

An average American household collects 40 pounds of dust each year. Some of this dust will end up on their glasses. Keep your glasses safe by storing them in a case. It will protect your glasses from being scratched and bent. A microfiber pouch is excellent for traveling or storing your glasses quickly in a pocket or purse.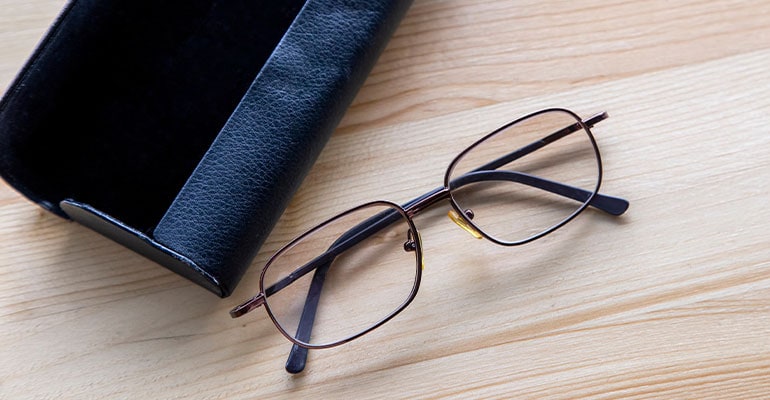 Conclusion

Cleaning your eyeglasses regularly should be part of your daily life. This will help you see better and also make your glasses last longer.