Ear Hurts from Glasses: Common Causes and Treatment
Does your ear hurts from glasses, especially if you are new to the eyewear or you have just adjusted the measurement of your eyeglasses? The good news, however, is that there are certain things you can do to remedy glasses hurting ears and prevent them from being a nuisance.
In addition, I will also discuss some of the common causes why ears hurt from glasses in order for you to avoid the issue in the future. So without further ado, let's get right into today's topic…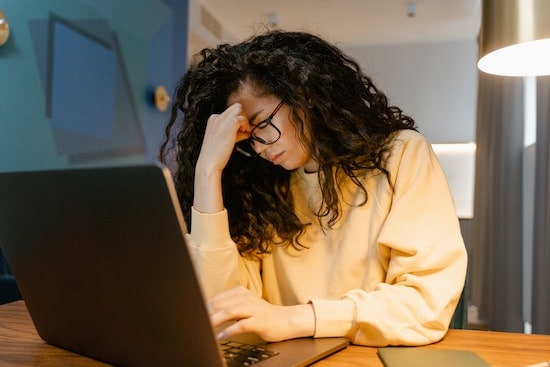 Why do glasses Hurt Ear?
There are plenty of reasons why do my glasses hurt my ears. The following is three of them.
Your Glasses Are Too Tight
The discomfort and overall feeling of glasses hurting ears are especially inevitable if your glasses frames are too tight, they can put pressure on the sides of your head, including your temples and ears. If you are getting a feeling of pain and glasses causing pain on top of ear or glasses hurt head behind ear, then it's a pretty good indication that it doesn't suit you well. To alleviate this pain, try adjusting the nose pads or temples of your glasses so they fit more snugly. You may also want to try a different style of frames that put less pressure on your ears.
The Frame Is Improper
In most cases and the common cause of glasses hurt ears is due to the wrong prescription of eyeglasses that involves the misalignment in the frames or incorrect shape of the eyewear. As a result, the glasses rubbing behind ears lead to irritations that become prominent, especially if you are sweating.
Get a backup and replace prescription glasses you are wearing from time to time can prevent stimulating the same place that hurts on your ears, which is also a good solution to relieve the aches on your ears.
You Have Allergies
Another common reason is the materials used in manufacturing eyewear. There are individuals who are allergic to a specific type of plastic or metal, like stainless steel. Therefore, be sure to disclose them to your physician to enable them to provide you with the right prescription to prevent the issue of ear hurts from glasses.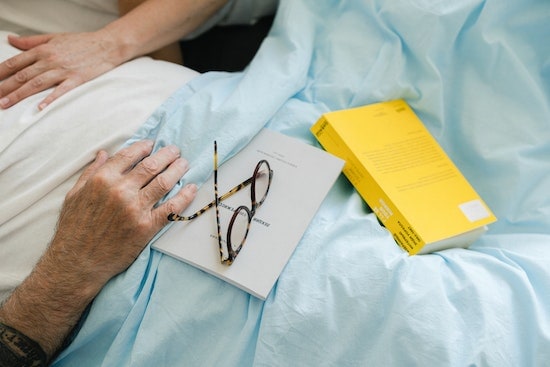 How to Stop Glasses Hurting Behind Ears?
Wearing glasses can be a literal pain if they're constantly slipping down your nose and resting uncomfortably on your ears. If you find yourself readjusting your frames every five minutes, it's time to take action. Luckily, there are a few easy ways to keep your glasses from hurting behind your ears.
Adjust the Tension of the Frame's Hinges
One of the simplest solutions to glasses hurt top of ears is to adjust glasses. Most glasses have screws that can be tightened or loosened to change the tension. By turning the screws clockwise, you'll make the hinges tighter and less likely to slip down your nose, which will remedy the glasses digging in behind ears or sway that's causing the mild to severe pain of the glasses ear hurt. Conversely, turning them counterclockwise will make the hinges looser and more comfortable. Just be careful not to over-tighten the screws, as this can damage the frame.
Use Nose Pads
Another option is to invest in a pair of adjustable silicone nose pads. These adhere to the bridge of your nose and help keep your glasses in place. They also add a bit of cushioning, making them more comfortable to wear for long periods of time. Many pairs of glasses come with silicone nose pads included, but if yours don't, they're readily available online or at most eyewear stores.
Turn to an O

ptician for Help
If your glasses are still giving you trouble, you may need to consult an optician for help. They can make minor adjustments to the frame that can make a big difference in comfort and fit. In some cases, they may even recommend replacing your current frames with a new pair that better suits your face shape. Whatever route you choose, there's no need to suffer through another day with painful glasses!
Eyeglasses Recommendation
The good news is that you really don't have to buy the right eyeglasses from your optometrist if you don't see the one you like in their inventories. And if you are looking for the most reliable eyeglasses that will solve the concern of why my glasses are hurting my ears without having to spend hundreds of bucks, then you better try my best ultra-lightweight eyeglasses recommendation that is offered by GlassesShop.
They have a wide range of collections that you can choose from, but their store's great advantage is that they also provide services for personalized eyeglasses that accommodate your special measurement.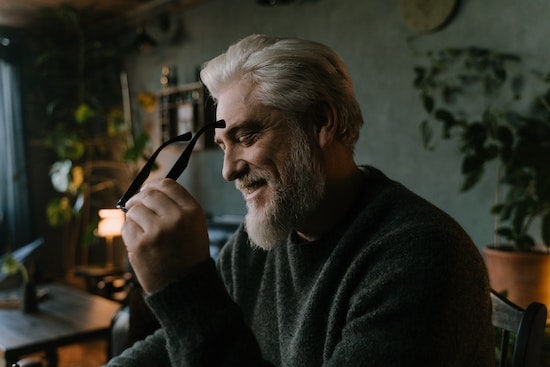 I hope the article I have prepared for today has provided you with the answers you need about the subject matter. The concern is something that you don't take lightly. And this is because it impacts your day-to-day due to the discomfort it could provide. The information provided in this article is the best way to remedy the situation, so be sure to follow them to prevent ear hurts from glasses.
FAQs About Ear Hurts from Glasses
The following are some of the additional concerns that many people have about ear hurts from glasses—
How Do You Fix Glasses that Hurt Behind Your Ears?
If you are worried about the cost involved, you can try to tweak the frames slightly. But if you are not sure about what to do and don't mind about the expenses, then it is highly recommended to seek help from your local optometrist.
How Long Does it Take for Your Ears to Get Used to New Glasses?
You may also experience a series of discomfort if you have new pair of eyeglasses or you have just started wearing them as a result of your eye health depreciating. You might mistake it for an incorrect fit, but you may try to wear them for some periods until you get used to it completely.
According to experiences by others, the adjustment period would typically take about two to three weeks. But it may even take as long as a week in some cases.