Are you troubled by your new frames not fitting? And your new glasses are still slipping from your nose, feeling loose? From nose pinching to behind-the-ear hurting, to slipping and sliding, to simply appearing crooked, here are a few tips for fixing common glasses frame problems. These easy fixes may save you a trip to the optician for at least a few more months. And guess what? All of these tips are super simple and none of them require hitting up your doctor on the regular.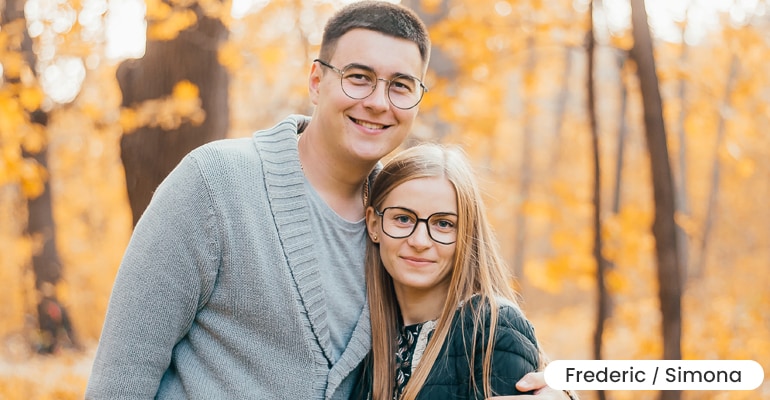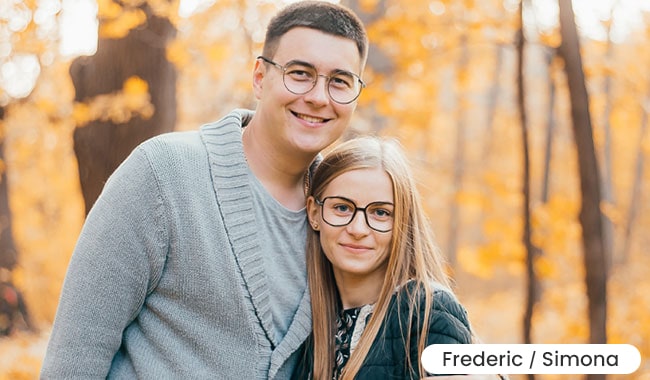 Deciding On What Adjustments To Make
Before you adjust your glasses, you need to decide what the problem is. Here are some various problems you may encounter:
How To Adjust The Nose Pads On Your Frames If They Sit Too High/Low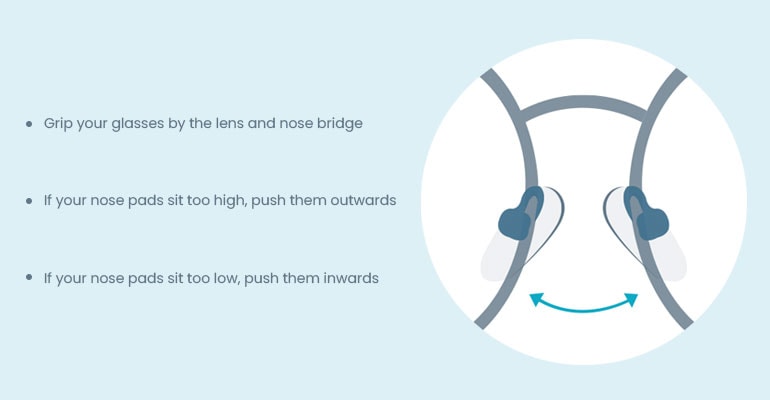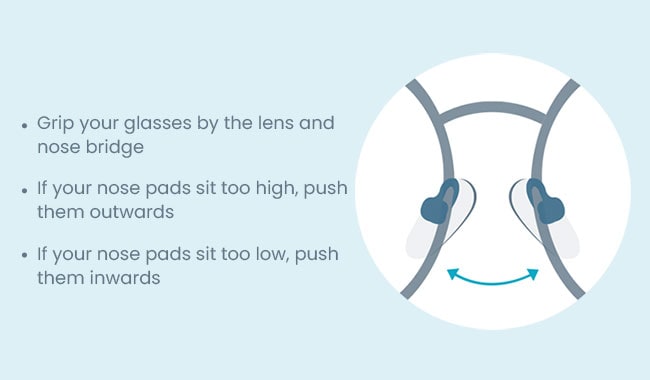 If your glasses are sitting too high, it may be because your nose pads are too tight - pushing your glasses up, pinching your nose. Use your thumbs to delicately push the nose pads away from your nose until they sit comfortably on your nose without pinching or applying uncomfortable pressure.
If your glasses are too low on your nose, use your thumbs to push the nose pads closer together until they fit comfortably on the sides of your nose.
How To Adjust Your Frame If They Are Too Tight/Loose
Nothing feels worse than tight-fitting spectacles that dig into your skull and leave pressure marks on the sides of your head. Or when your glasses feel so loose you can't even nod your head without risking it falling to the ground.
These can be fixed by simply adjusting the temples of your glasses. If your glasses are squeezing your head, you need to adjust the temples outwards. Hold your glasses with one hand, and gently pull the temple outwards. Do this for both sides to relieve the tightness around your head. If your glasses are too loose, you need to push the temples inwards for a better fit.
Also, you can use an screwdriver that either has a flat tip or Phillips tip, depending on the screw type used in your glasses. To tighten, turn the screwdriver clockwise. This will move the frames inwards and closer to the contours of your head.
How to Adjust The Earpieces If They are too tight/loose
From the temple arms to tips, they should sit comfortably behind your ears to avoid discomfort when you're wearing them for long periods of time.
You can easily adjust this in just a few steps.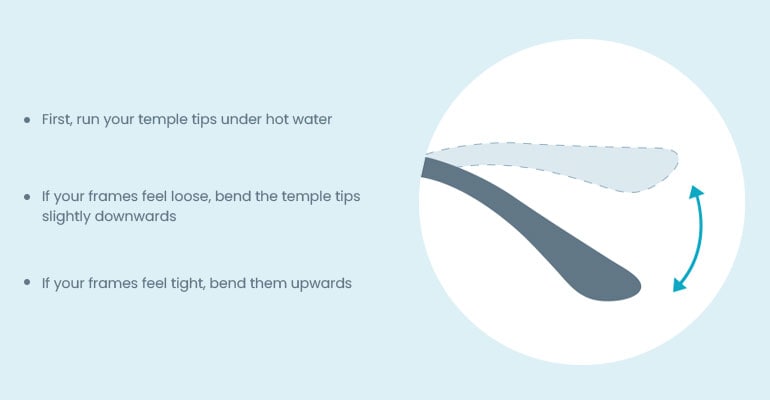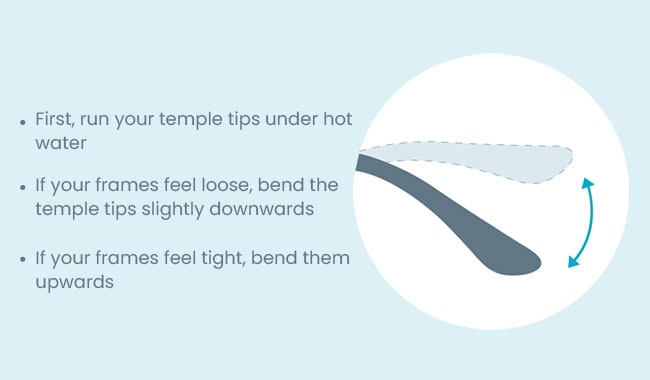 1. Metal frames
Put the glasses on and note where the temple meets the back of your ear.
Then hold the temple with your left hand where you made the mark, take the end of the adjustable tip with your right hand.
At this point, you can proceed to bend the tip the desired amount.
2. Acetate frames
To adjust acetate glasses with ease, try heating up the area briefly with a hair dryer or in warm water first, which usually takes 20-30 seconds.
Next, you can bend the temples, temple tips, frame front or any other part that looks odd or needs adjustment.
And then soak in cold water to set the change.
Tips:
If your glasses are too tight- carefully bend the temple tips upwards to relax the curve.
If your glasses are too loose- bend the temple tips downwards to add curve.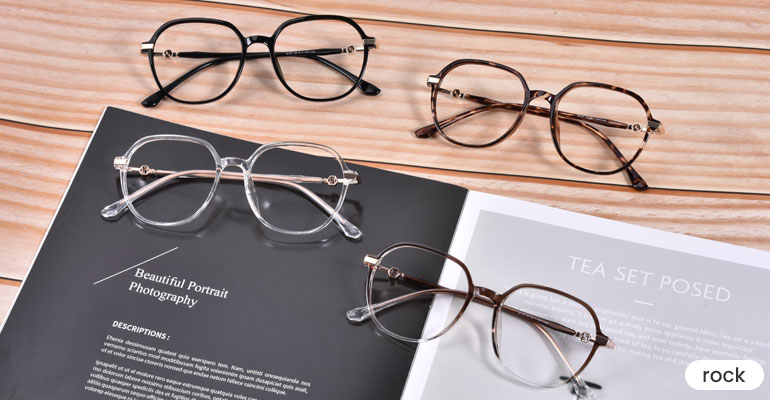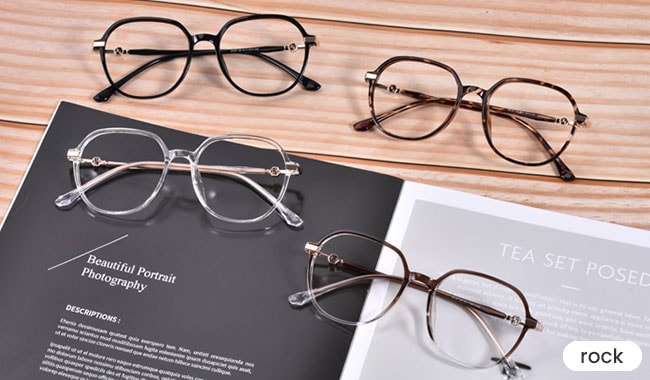 How To fix crookedness on wire frames
The temple arms may become crooked and bent over time, often tilting to one side. Lay your eyeglasses upside down on a flat surface. Both of the temple arms should rest evenly without looking bent. If they do not, you will need to adjust them.
For fixing crookedness on wire frames,gently bending the arm down at the temple tips or where the arm bends behind your ear. On the other hand, plastic frames will need a hair dryer or a quick run under warm water to become pliable. Once they seem to be even, put those bad boys back on and check yourself out in the mirror to observe your amazing artistry.
Tips: Avoid running warm water over the lenses, since it can affect the lens coatings.
While these quick fixes are great, some glasses may be past the point of repair, and it may be necessary for you to get a new pair. Glassesshop carries a wide range of frames that caters to every wearer's needs. If you have any queries regarding frame adjustments or need any help, please don't hesitate to get in touch with us.