How Much Does Glasses Cost Without Insurance?
For anyone who needs vision correction, glasses are an essential part of daily life. However, the cost of a good pair of glasses can be prohibitively expensive, especially for those who do not have insurance. But how much do glasses cost without insurance, exactly? And are there any affordable options available? In this post, we break down the cost of glasses without insurance and list some tips on how to save money on your next pair. Keep reading to learn more!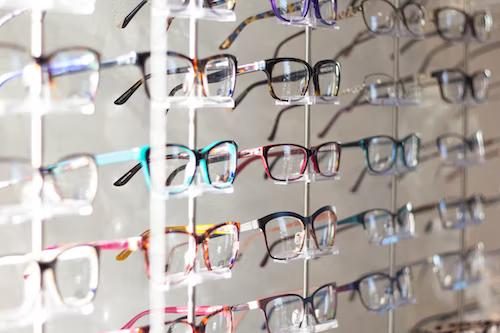 The Cost of Glasses without Insurance
The average cost of a complete pair of glasses is $350, but the price can range anywhere from $10 to $1,000. And if you don't have insurance, that cost is entirely on you. Lens frames can be the most expensive part of the glasses, with high-end designer brands costing hundreds of dollars. And if you need special features like scratch-resistant or anti-reflective coating, that will add to the cost. Even if you choose a more basic frame, it's important to make sure it's comfortable and fits well, which means getting an eye exam is a necessity. The price of an exam can vary depending on the type of doctor you see and your location, but it typically costs around $50. So, if you're looking for a pair of new glasses and don't have insurance, be prepared to spend close to $350.
What Factors Influence the Price of Glasses?
The answer to how much glasses cost with insurance or without insurance depends on many factors. Let's have a detailed look at some of them down below: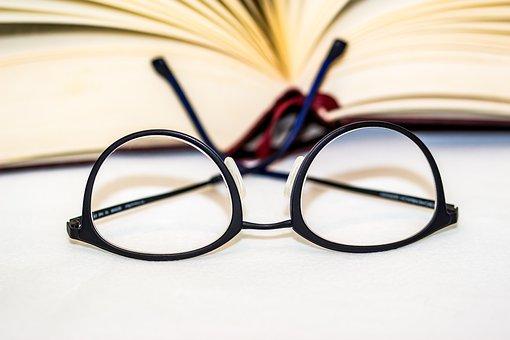 1. Type of glasses:
The type of glasses you need will significantly affect the final cost. There are several types that you can choose from, such as aviators, sunglasses, brow-line glasses, cat eye glasses, bug-eye glasses, etc. If you are looking for simple reading glasses, you can expect to pay less than if you need fancy ones.
2. Type of frame:
This is another contributing factor to how much are glasses without insurance. Basic metal frames locally available in the market are usually the most affordable, while designer frames can be pretty expensive. People typically keep expensive glasses for special occasions. So, you don't basically have to look for expensive options unless you have an important event coming up soon.
3. Materials used:
The type of materials used in your glasses can also affect the price. For example, titanium frames are usually more expensive than plastic frames. The durability and sturdiness can also vary with the type of material used, so don't always go for the cheaper alternative.
4. Special features:
If you need special features in your eyeglasses, that can also add to the cost. For example, there are special coatings like anti-glare, scratch-resistant, anti-fog, or ultraviolet coatings on the glasses that can add to the quality and life of your spectacles, which is why there is an increase in the price.
5. Type of lenses:
The type of lenses you need to correct your vision will also play a role in the cost of your eyeglasses. If you have a prescription for single-vision lenses, you can expect to pay less than if you need bifocals or progressives. Other types can include toric lenses, trifocals, photochromic lenses, aspheric lenses, etc., so you have a wide variety to choose from.
How to Save Money When Buying Glasses without Insurance?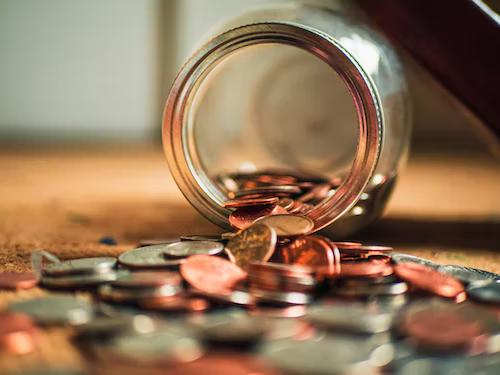 Now coming to the question, "where can I get cheap prescription glasses without insurance?"
There are a few ways to save money while buying your next pair of glasses.
Online Purchases
You'd be glad to know that there are several online retailers that sell prescription eyeglasses at a fraction of the cost of traditional brick-and-mortar stores. You can go there to get affordable glasses without insurance. Just be sure to enter your prescription information carefully to ensure you get the right glasses.
One such example is the "GlassesShop," where you will find a wide range of glasses in different frames and colors to add to your collection. Currently, there is an incredible 35% sale going on the online site, which you can avail of by using a code. Not just this, but you will also get a free gift on placing an order above 149$.
Visit a Discount Store
Discount stores like Walmart and Costco offer a wide selection of affordable glasses. However, it's important to note that these stores typically don't offer the same level of personal service as a traditional optical shop.
Shop Around and Evaluate Prices
Finally, don't forget to shop around. Compare prices at different stores to find the best deal on prescription glasses without insurance. And be sure to ask about any discounts or coupons that may be available at that particular time.
Conclusion
In this article, we have talked about the average cost of glasses without insurance that you may expect on your next purchase. The average cost of glasses without insurance is about $350. However, this price can vary depending on the type of glasses you need and the place you buy them from. If you are looking for a great deal on glasses, be sure to shop around and compare prices. You may also want to consider buying glasses online or through a discount retailer. By taking these steps, you can get glasses at an affordable price without insurance and save yourself a lot of money on your next pair of glasses.
FAQ about How Much Does Glasses Cost without Insurance
How often should I replace my eyeglasses?
You should replace your eyeglasses every two years or as needed if your prescription changes. Additionally, you may need to replace your glasses sooner if the frames become damaged or the lenses get scratched. Scratched lenses can significantly impact your vision and can even make it worse.
Can I order glasses online with insurance?
The short answer is yes, you can buy glasses online with insurance. Here's how it works: most insurance companies will have a list of in-network providers that they will cover. When you select your glasses on the website, you'll input your insurance information. The site will then show you which frames are covered by your insurance.
How much are glasses with insurance?
The cost of glasses with insurance depends on many factors, such as the type of insurance you have, the type of glasses you need, and whether or not you have a copay. In general, though, health insurance plans will cover at least a portion of the cost of glasses or contact lenses. Some plans may cover the full cost of an exam and a pair of glasses, while others may require you to pay a deductible or copay.