What are sports eyeglasses?
Sports glasses are designed to protect your eyes while your body is involved in physical activity. They fit securely, keeping your eyes safe and calm.
Sports glasses are made and planned explicitly to support upgrading visual execution. A decent set of sports eyewear ought to do a wide range of things to assist vision. The edge plan of sports glasses helps guard your eyes. It has been demonstrated that sports glasses can give better vision and an additional "edge" over the opposition.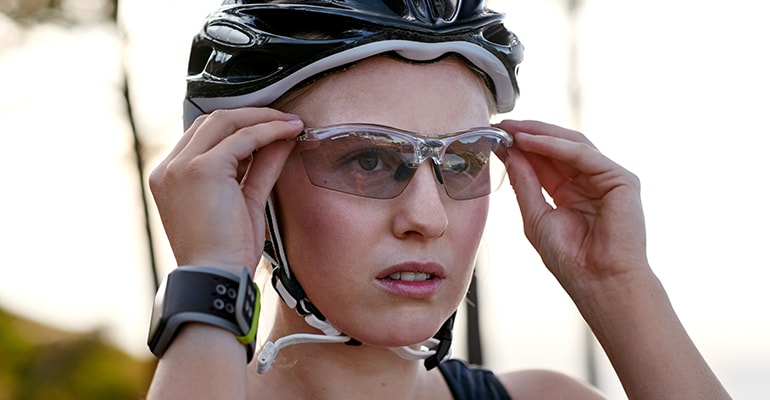 Why do people need sports glasses?
Various games call for players to wear sports glasses in order to protect them from intense light and provide enhanced vision toward objects and articles coming at them while playing. An object hitting at a fast rate may damage the vision of athletes and even cause long-lasting vision problems. Materials such as polycarbonate play an important role in providing security and protection to your eyes. Therefore, sports glasses are made up of polycarbonate.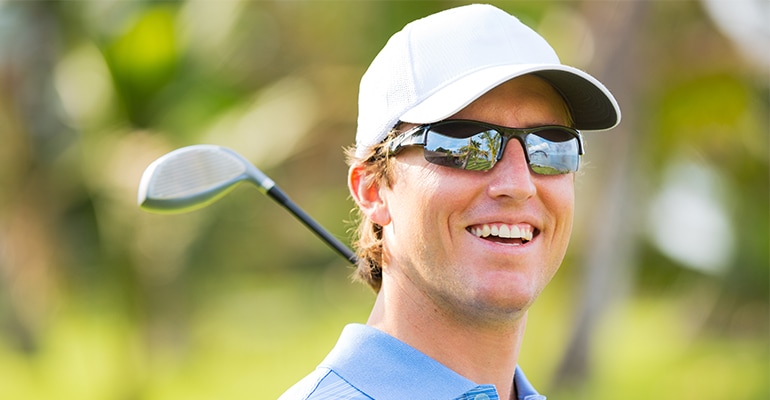 Benefits of sports glasses
There is so much activity when you are doing sports that your eyes need fast reflexes with proper protection, and this may, at some point, be damaged if you do not protect your eyes. These are a number of benefits of using sports glasses as mentioned below:
Eye protection: Protecting the eyes is crucial if you are constantly involved in sporting activities that require fast reflexes and focus, including football and tennis. Sports glasses have lenses made up specially from a heat resistant, durable material called Polycarbonate.

Better vision: sports glasses are specially manufactured to help you with a better and enhanced range of vision. You will need sharp vision when indulging in sports activities, and sports glasses will help you get an improved idea while protecting your eyes.

Prevent Injuries: While playing a game, there are several factors that may cause damage and harm your face or eyes. An example is a ball coming right at your beginning with a speed that you cannot determine and analyse due to intense light. The ball will injure you. If you use a pair of sports glasses, you can properly diagnose the ball's speed, and even if the ball hits you, the durable glasses will protect your eyes.

UV protection: Intense heat and blue light can damage your eyes and cause long-lasting vision problems, including blindness and eye infections. Sports glasses are perfect for protection against UV rays as they are strong, durable and UV resistant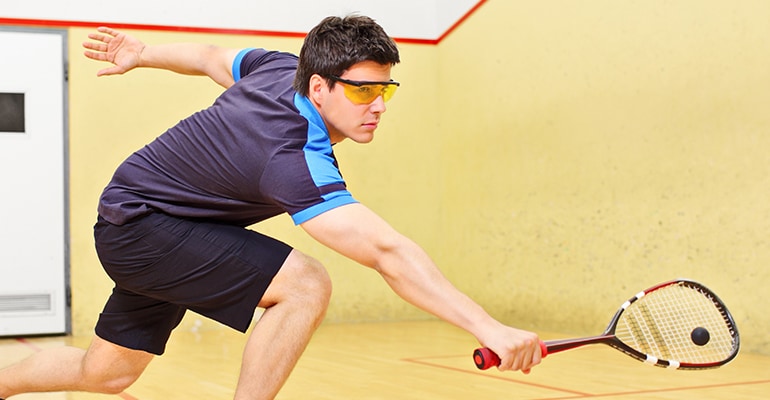 Detachable Sports RX Glasses by GlassesShop
These detachable sports glasses are perfect for every type of game and physical activity. They are extremely protective and strong, allowing you to play without worrying about hurting yourself. The glasses are comfortable, sit nicely on your face and come with a pair of arms templates that can be attached and detached according to your mood. The affordable Detachable sports glasses come in various colours and shapes to meet your demands and provide you with many options.