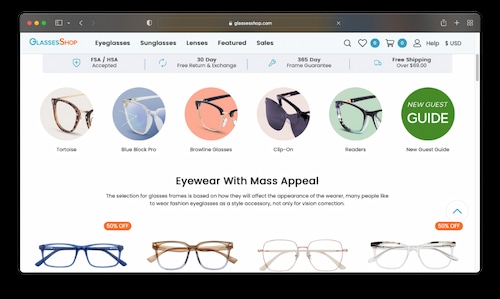 Getting prescription glasses online could be challenging especially if you're new to this. You might be wondering how to get a pair of glasses online and whether that would be worth it. Moreover, there's confusion about choosing between online retailers' vs physical stores. In this article, we'll tell you everything you need to know about getting cheap prescription glasses online.
Benefits of Buying Glasses Online

You will be surprised to know the benefits of buying glasses online with a prescription. Here are some benefits given below:

Vast Number of Choices

The first ever benefit you get is the vast number of frames, colors, and styles. You can check different online platforms and compare the best frames to buy a suitable one for yourself. And to check whether the glasses would suit your face, you can preview them by clicking on the "try on" button. It'll help you determine the right style of glasses for your face.

Convenience

You can browse a wide selection of glasses from the comfort of your own home. There's no need to travel to a store and deal with the crowds. Besides, you can take your time to find the perfect pair of glasses. With so many options available, it's important to be able to compare different styles and choose the ones that best suit your needs.

Better deals

Online retailers don't have the same overhead costs as traditional stores, they can afford to sell prescription sunglasses and prescription glasses at a lower price. And because there is so much competition online, retailers are constantly offering discounts and promotions in order to attract customers. For example, GlassesShop applies the strategy of "buy one and get one free" to attract more customers.
Steps to Buy Glasses Online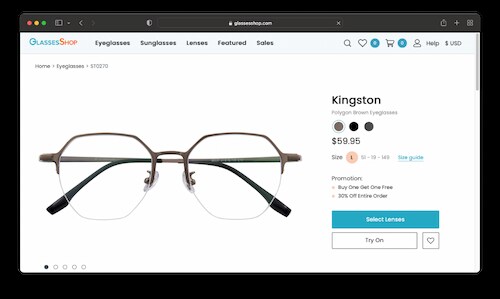 It's a complicated process for most users. Hence, we've come up with a straightforward demonstration of how to buy prescription glasses online. Read it carefully.
In order to buy glasses online, you'll need to have a current prescription. If you don't have a current prescription, you can schedule an appointment with an eye doctor. Be sure to bring your current glasses or contact lenses with you so the doctor can accurately assess your vision.
A frame benefits you by wearing the glasses comfortably for a longer duration. The frame size should be according to your face shape and size. Moreover, choosing a good frame material is also important. Because the frame material decides the build quality of the glasses.
Lenses are an important part of glasses. You'll need to decide what type of lens material you want as well as what type of coating you want (if any). There are a variety of lens materials available, including glass, polycarbonate, and CR-39. You'll also need to decide if you want anti-reflective coating, UV protection, scratch-resistant coating, or transitional lenses.
Check out pricing and shipping options.
Once you've selected your frames and lenses, it's time to check out pricing and shipping options. Some websites offer free shipping while others charge for shipping based on the weight of the glasses and where they're being shipped to. Be sure to compare pricing and shipping options before making your final purchase.
Best Platforms to Buy Glasses Online with a Prescription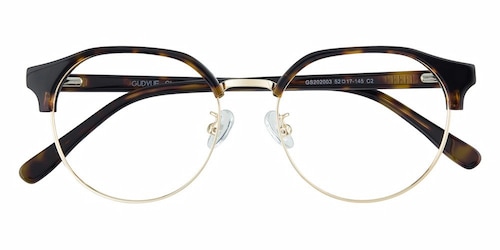 This paragraph contains a list of some great platforms where you can buy the best prescription glasses online.

GlassesShop

Founded in 2004, GlassesShop offers affordable eyeglasses to its customers. You can purchase any type of glasses with GlassesShop. It is best known for delivering expensive looks at affordable prices and is the best place to buy prescription glasses. Moreover, you can customize your lenses at GlassesShop.

Frames Direct

Frames Direct is an international firm selling eyeglasses since 1996. There are more than a hundred thousand eyewear products on their online store. Moreover, there are some designer and brand eyewear listed on their website.

LensCrafters

LensCrafters is a popular international retailer selling prescription glasses. They even sell prescription sunglasses for outdoor usage. You can purchase glasses online or at their store nearby your location. Apart from that, LensCrafters sell branded eyewear and offers eye exam as well.

Zenni Optical

Zenni Optical believes that everyone deserves to look amazing even after wearing affordable glasses. Hence, because of this, Zenni Optical was founded in San Francisco. It offers a wide range of different types of eyewear such as progressive, blue light, reader, protective, etc. You can check amazing offers on their website.

Conclusion

When you decide to buy your next pair of prescription glasses online, it's important that you understand what to look for when making your purchase. The right online platform can provide answers to all your questions. GlassesShop is a great option to buy prescription glasses online that offers convenience and simplicity. Choose GlassesShop for your next online purchase of prescription glasses, you can ensure that you get the perfect pair of specs without ever leaving home.

FAQ about Getting Prescription Glasses Online

Do you need an up-to-date prescription to buy glasses online?

Yes. Because with a proper prescription, you will be able to order suitable glasses for yourself. If you order without a prescription, the chances are high that there will be problems with the lens' vision.

How long does it take to get prescription glasses?

It would take a week or maybe longer/lesser. It all depends on your location and the delivery agents. It's advised to wait till the given date by the online retailer.

Can I have prescription lenses put in my own frames?

Absolutely. You can put the prescription lenses in your existing frame. However, you will have to consider two things before installing the prescription lenses:
Condition of the frame
Size of lenses
If the condition of the frame isn't well enough, you'll have to change it. Moreover, if the size of the lenses is a bit large, you need to ask some experts who could fit those into your existing frames for help.