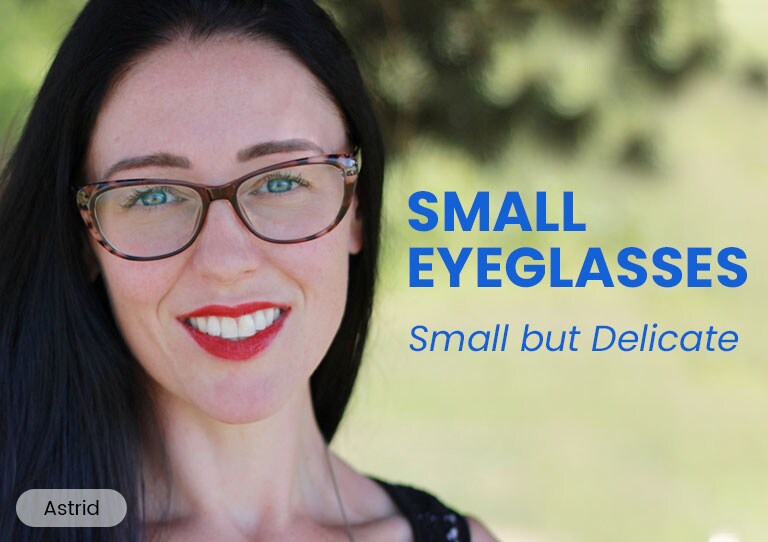 Now, we select some frames with lower lens height as our small eyeglasses collection. We realize that small frames are coming back into fashion. If you have thick lenses, you can make them less noticeable with these smaller frames. That is to say, higher power prescription lenses in fact look better with smaller frames.
Shop our collection of small eyeglasses in retro styles, use our try on function, and you'll find your attractive fashion statement.

Files: JPG, GIF, PNG, JPEG Max file size is 10 MB
Turn on the Camera
Take Photo
Drag the box to crop the image
Adjust the Image
1.
Drag the
RED
target to the center of your eyes.
2.
Adjust the photo with the bottom controls.
For Best Results:
1.
Keep your face forward and level.
2.
Use a photo without glasses.
3.
Refrain from tilting your head or using a profile picture.
SET PD
CONFIRM PHOTO
BACK
Frame too large or too small?
check its
dimensions
or select a different size or style
FAQs
What glasses fit small face?
Are Small Frame Glasses Right for You?
Are Small Eyeglass Frames in Style?
Do smaller glasses look better?